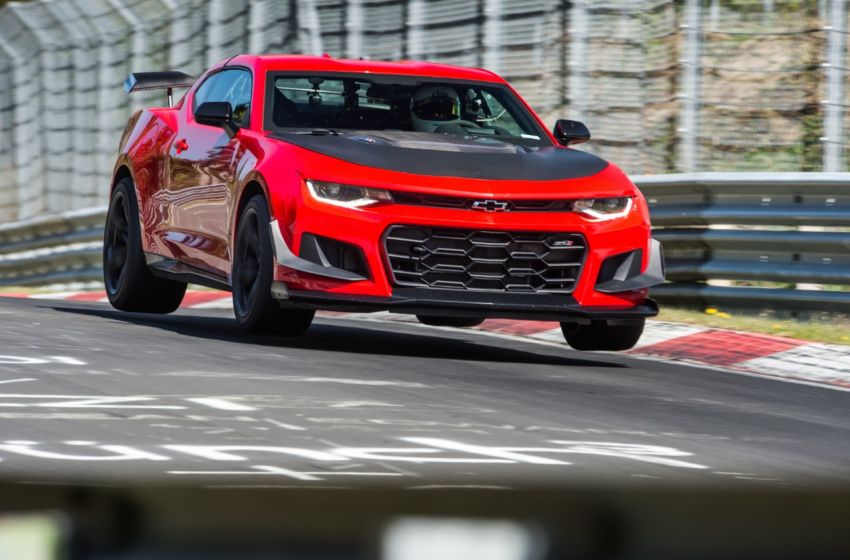 Officially, the 2018 Chevrolet Camaro ZL1 1LE is the fastest Camaro around the Nürburgring. With a lap time of 7:16.04, this track-day car is in good company on the leaderboard.
The Chevrolet Camaro ZL1 1LE can't be called a muscle car. It's got so much rework going into its aerodynamics, suspension setup and construction that the car is more of a track-day machine than a raw muscle car built for straight-line blasts.
Looking for your own muscle car?  Visit Ron Westphal Chevrolet in Aurora, IL to test drive the Chevrolet Camaro.  Or, call our Customer Care Team at 630-898-9630.  Drop by our website too!
And to prove that the ZL1 1LE is something that the Europeans, the Japanese and the Italians should be scared of, Chevrolet unleashed their track monster on the Nürburgring. The car didn't disappoint at all. Posting a lap time of 7:16.04, the 2018 Chevrolet Camaro ZL1 1LE is now the fastest Camaro around the Green Hell. That's 13 seconds faster than the Camaro ZL1.
The lap time places the Chevy at the 14th spot on the Nürburgring's Top 100 leaderboard. The Camaro ZL1 is at seat number 36 and the spots between those two are populated with the likes of the Nissan GT-R, the Ferrari 488 GTB, McLaren MP4-12C, Porsches and the Chevy Corvette ZR1 among other fast cars.
So how does the Chevrolet Camaro ZL1 1LE turn out to be much faster around the German track when its 650 hp L4 supercharged V8 powerplant is more or less the same as the one found under the regular ZL1? To begin with, the aero kit is not for endowing the ZL1 1LE with menacing looks. Everything from that massive rear wing to the front dive planes work to create downforce strong enough to keep the car glued to the road and the Goodyear Eagle F1 Supercar 3R summer-only tires do the rest. The Multimatic DSSV suspension is far superior to the Magnetic Ride Control setup found in the standard ZL1 and is better for the role of a track-day car. It's also lighter than the ZL1 by 27 kg.
Chevrolet has released the onboard video of the lap and the driver toils a lot throughout the run since the car has a 6-speed manual transmission (Thank you, Chevy!) The driver's right arm is extremely busy as seen in the clip. Err… that didn't sound right, did it?
Source: 2018 Chevrolet Camaro ZL1 1LE Sets Camaro Lap Record At The Nürburgring